The Almubarakia , Kuwait's heritage souk, is a huge indoor-outdoor market where you can find EVERYTHING! The souk (market) covers many city blocks and is made up of small shops and stands where almost anything can be haggled for. The really interesting thing about this market is that everything is organized in themes. There are rows and rows of fruits & vegetables. Then there are rows of small meat shops, each with the carcass of a steer or lamb hanging behind the counter just waiting for you to request your cut. Being a gulf state, Kuwait also has a great fish market with an adjacent restaurant. This time around we ate kabobs. Next visit, fish!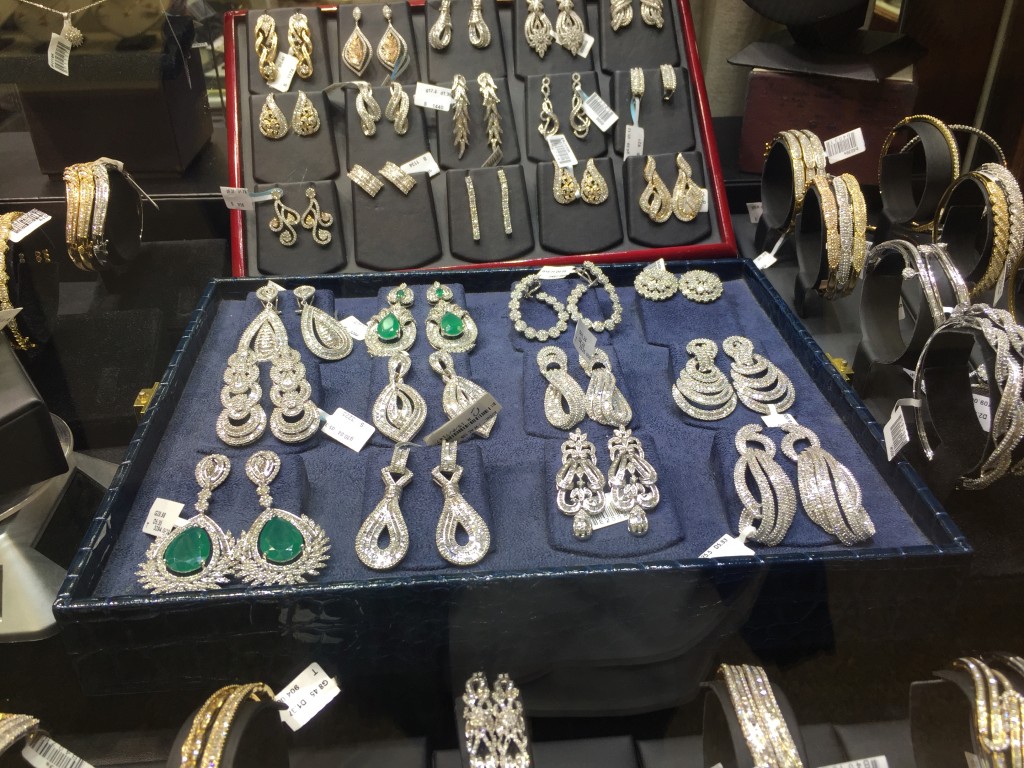 If you like bright shiny things just head to the jewelry souk. When you get there you will have to decide if you want to look at gold OR silver OR gems. Each has it's own collection of stores. Just FYI, I did a great job of resisting the gold and the silver, but once we got to the gems, I was a goner. I thought I was headed home with a few KD (Kuwaiti dollars) in my pocket, but that dark red ruby had other ideas.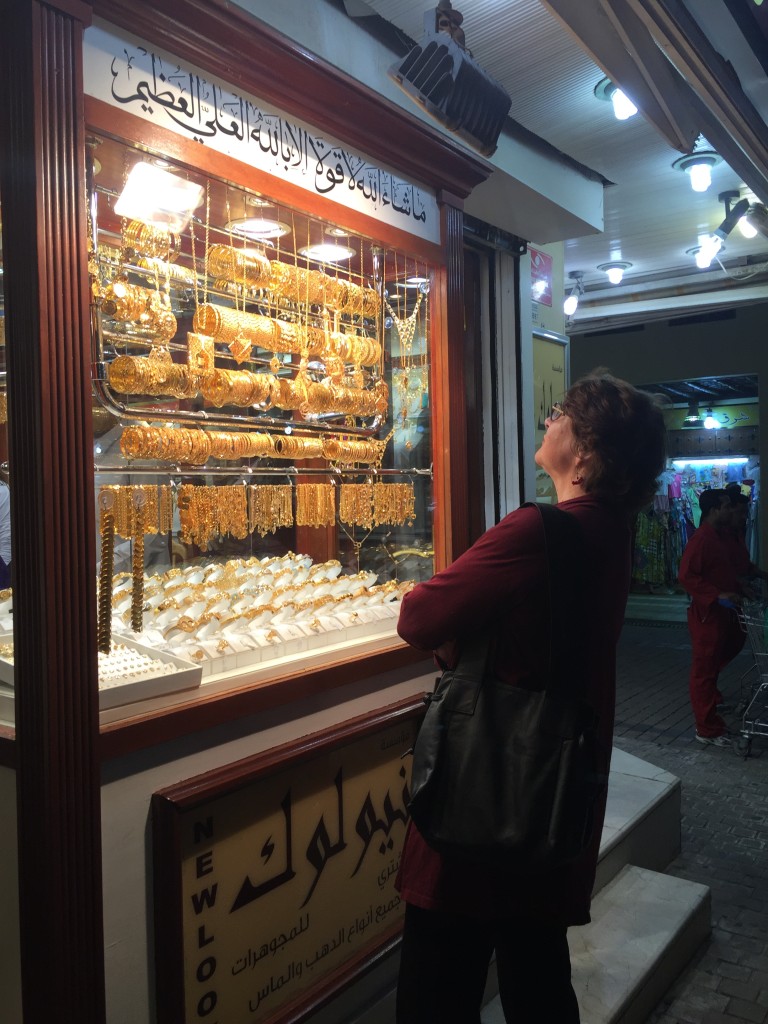 One of the best collection of stores can be found in the Blocks. This is where textiles of every kind are displayed and stacked, gorgeous brocades, fine silk, Egyptian cotton, designer prints, you name it. In addition to fabric you can buy lace, fringe, embroidered borders and all kinds of bling to brighten your ensemble.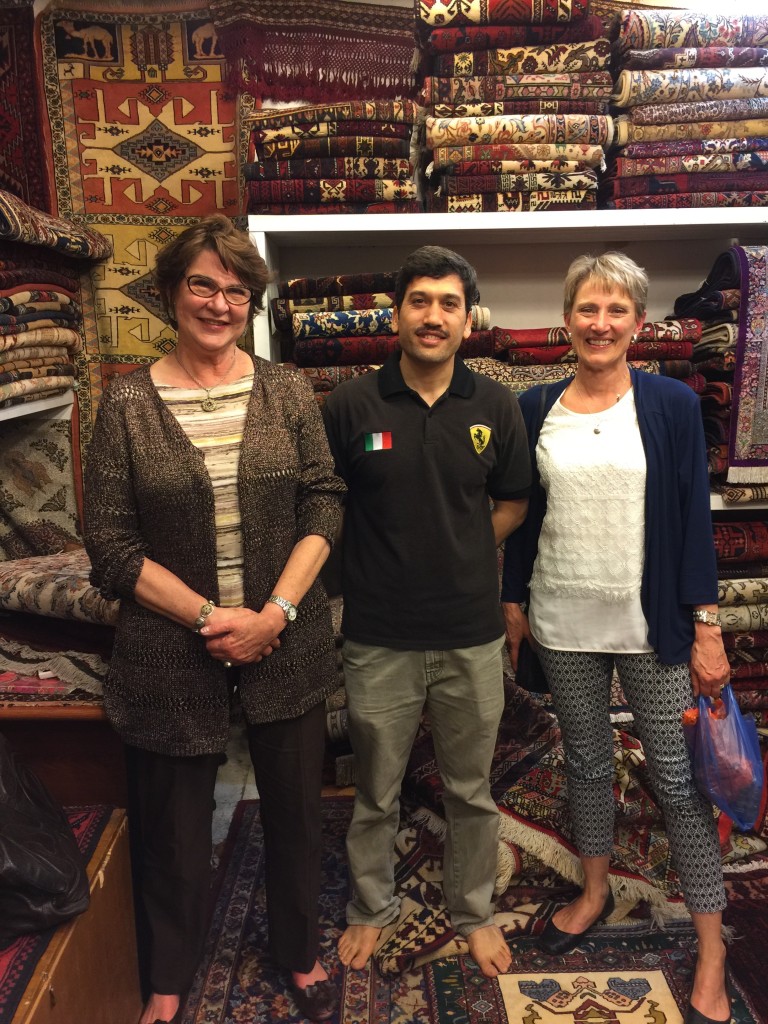 My girlfriend was kind enough to introduce me to her rug man. His rugs are reasonably priced and his knowledge is shared for free. I told him I would be back after Mike and I were settled in August. He had the three of us take a photo together so that he could remember that I am a favored customer by way of my friendship with an already favored customer.
We visited on two different evenings and both nights I wore out before the wonders ran out. I have a feeling it will take a few years to really know this heritage site.