Mint lemonade seems to be the national drink here in Kuwait. It's on every menu and each restaurant has its own recipe.  I experimented and came up with an easy mix that I use in the morning in place of  plain old lemon water.  Mixing it in the blender makes everything fine enough to drink without having to strain the mixture. Be sure to avoid mint stems, they can leave chewy pieces in the bottom of you glass.  Stems or not, the drink is a refreshing way to begin the day.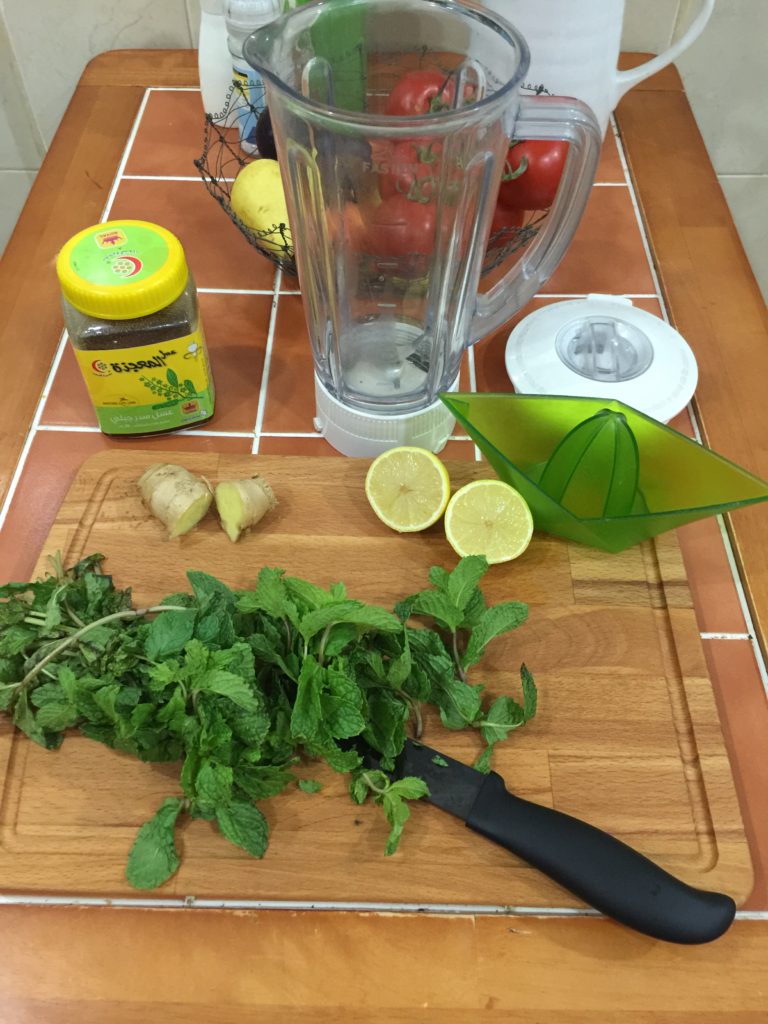 Here's what you'll need:
blender
lemon juicer or strong hands
juice from 1 large lemon
small chunk of ginger, skin washed or removed
handful of fresh mint leaves
tablespoon of RAW honey
16 ounces of cold water
Place the lemon juice, chunk of ginger, honey, mint leaves and water into your blender.  Put the lid on and blend on high for 15-20 seconds.  Pour into two glasses, if you're sharing.  Enjoy!
You will begin your day well hydrated, get your vitamin C and a good dose of omega-3's, not to mention the goodness of fresh ginger and raw honey.